The Pros and Cons of Acrylic Paint
Updated: Sep 19, 2021
One of my all-time favorite mediums is acrylic paint. I used it a couple times in high school, but I came to love it even more during and after college. As the primary medium in my upcoming series, I wanted to take a moment to go over the pros and cons of acrylic paint. Hopefully this quick guide will help you figure out whether or not it would be a good match for you. With that, let's get into it!
The Pros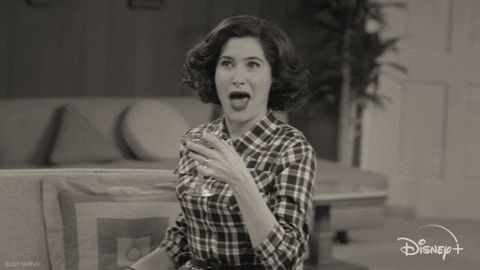 Accessible
One of the best things about acrylic paint is how accessible it is. Unlike oil paint, most acrylic brands aren't terribly expensive. And just because it doesn't cost an arm and a leg doesn't automatically mean the paint is bad quality. In fact, I used student grade paints even after graduating college, and many professional artists out there do, as well. While price usually correlates to the quality of something, acrylic paints don't seem to follow that rule. My favorite affordable line is Liquitex Basics. I now use a mix of artist grade paints from Liquitex and Golden, but even so the price point is still very affordable.
If you want to try some out before investing, grab a tube of white and black student grade paints. It might not be super exciting, but you'll get a good idea of how these paints work. Then you can decide if you like them enough to stock up on additional colors.
Safe
Another thing I love about acrylic paints is how safe they are to use. When using oil paints, you have to be in a properly ventilated space and have designated disposal areas for paint, rags, and solvents. But none of that is true when working with acrylics. Because they're water-based, all you need is a jar of water to rinse your brush and you're good to go. Liquitex even makes cadmium-free colors nowadays! I still wouldn't purposefully get it on my skin, but it won't be as high-stakes as it would be with oil paint.
Now, I highly, highly caution against dumping any sort of rinse water down your drain, no matter what you're using. Acrylic paints are plastic-based and dumping your rinse water in the sink will flood the local water supply with microplastics. Not to mention, these plastics will eventually clump together and clog your pipes. Instead, you can either allow the water to evaporate and throw away the dried paint residue or dump the water into a sealable bag full of renewable cat litter. But even with these little caveats, acrylic paint is safe and easy to use.
Quick-drying
This factor is both a pro and a con, but we're just looking at the pro side right now. When I was working with oils in my college painting class, I often had to wait days for layers to dry. I just don't have that kind of patience or the space for that many in-progress paintings. Thankfully I don't have to worry about that anymore. With acrylics I can easily complete a piece over the course of a few days instead of a few weeks. And I don't have to figure out a way to keep my cat from messing with my piece or keeping her from stepping in wet paint.
The Cons
Hard to Blend
One of the trickiest parts of learning to work with acrylic paint is figuring out how to blend them. Acrylics aren't as creamy or luscious as oils, so they just don't blend the same. And, because they dry quickly, it can be hard to get them to blend how you want. If you're someone who works slow or who enjoys the openness of oils, acrylics might be a hard medium for you to learn. But if you work in small areas or incorporate slow-drying mediums, working with acrylic paints isn't actually that difficult. Just like oils, they have a learning curve and it takes time to get familiar with how they operate.
Plastic-based
This is probably the only thing I don't like about acrylic paints. As an environmentalist, I try really hard to avoid things that harm the eco-system. And it doesn't get much worse than microplastic. Now, I do all I can to mitigate my use of these paints through eco-conscious disposal practices, but I'm well aware that these paints are not environmentally friendly. I'm hoping that a comparable medium with minimal environmental impacts will show up on the market soon. Until then, I'm doing the best I can in and out of my studio.
Quick-drying
I listed this as a pro, but I know that this can be a con for many artists. There are even some situations where acrylics dry way too quickly for me, too! Actually, working on a large piece in acrylics can be really challenging, because by time you get back to an area to blend, it could have already dried. This is not conducive for making portraits or subtle gradients.
That being said, you can buy mediums and tools to help combat this when you need them to stay workable. One thing you can do is simply use acrylic paints designed to stay wet longer than typical acrylics. I haven't had a chance to use them myself, but Golden makes a line called Open Slow-Drying Acrylics. These are a great way to work around fast-drying paints. You can also buy slow-drying medium to mix into your paints when you need them to stay workable longer. Another trick is to use an airbrush gun to periodically spray a fine mist of water over your piece. I've done this in the past, and it works amazing!
Acrylic paints aren't going to work for every artist out there, and that's totally fine! That's exactly why I wanted to share my pros and cons here so you can decide for yourself. If you end up using them, feel free to share through my contact page! I love hearing from you all.
Remember, you can subscribe for blog and newsletter updates with the form at the bottom of the page. I post blogs weekly and send newsletters out once a month!
Thanks for reading and happy creating!