Updated: Sep 19, 2021
"Is art school really worth it?" As we inch closer to the start of a new school year here in the US, this question has been popping up in various places around the internet. The answer is complicated, but I think it all boils down to this: it is if you make it. There's a lot of nuance involved in answering this question, so I'm giving you some starting points to go through that will help you decide if you should go to art school or not. Keep in mind that this is all subjective and ultimately comes down to what you want and need. This article is a good place to start when considering art school, but I encourage you to continue research beyond this post. With that said, let's get started.
Consider Your Finances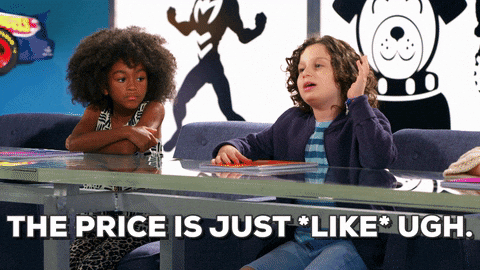 When considering art school, I think the best place to start is with your finances. Unfortunately, art school is exceptionally expensive. And even going through an art program at your state college will cost quite a bit. Before taking on a lot of debt, take a realistic look at what is available to you and have a firm idea about the amount of money you're willing to spend on your education. If you're fortunate enough to have money set aside for your education, make sure it's enough to cover the cost in full. If you can avoid debt, that's the best path to take.
However, I know that's not how most people pay for school these days. For many, loans will be their only option for school. Before signing anything, research different providers and read through all of their terms. Loans are very serious, and it's important to understand what you're taking on. If you decide that formal education is out of your financial realm, that's totally fine! That's why you should start here. It's a great way to determine whether or not this route is best for you and your future. There are plenty of alternate routes to take when it comes to a professional artistic career, and art school is only one of them. Plus, while art school is helpful, it's not necessary for artists to have a degree. So please, be honest at this point of your decision-making journey. Your future self will be grateful.
Do the Research
After going through your finances and weighing different payment options, it's time to research art schools. You've probably heard of the big ones: RISD, Pratt, CalArts, Ringling College of Art and Design, and so on. But there are so many different art schools out there, including state universities with great art programs. There is no such thing as The Best Art School. They all have pros and cons, and not every school will be a good fit for you. That's why it's so important to do some research.
Right off the bat, rule out any school that doesn't fit your financial requirements. There's no use considering something you can't afford. With those schools out of the way, go through and find schools that offer the major you're most interested in and add those to the list. After you have a few schools on your list, research the culture, student life, and alumni support each school offers to their students. Applying to school is expensive, so try to narrow it down to two or three colleges. If you can, try and visit them, too. Remember that going to a particular school won't automatically get you your dream job. So pick something you can afford that will best support your goals.
Make A Plan
Once you've been accepted to art school, it's time to make a plan. If you know what you want to study, seek out and enroll in the classes that would be most beneficial for you. For instance, if you know you want to major in animation, then be sure to take all the animation classes available to you. Soaking in all the knowledge you can in your desired subject will be really helpful later on. On the other hand, if you don't know what you want to major in, give yourself a specific amount of time to try out different things before you have to make a decision. For example, give yourself one semester to try out different classes and make a decision based on your experience. The most important thing here is to give yourself permission to explore and experiment freely.
While classes are obviously important, try to have a plan in place to get involved in your school in some way, too. Networking is a huge part of being an artist, and starting early will make it easier down the line. This might mean working as a TA for your favorite professor, volunteering in your school gallery, or getting involved with the student council. Just find a niche you're interested in and get involved. The connections you make now will be so important in the future.
Set Your Expectations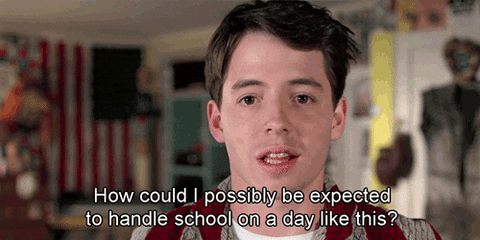 Going to art school is definitely going to help you in your artistic career. But it's important to understand that art school won't give you everything you need to be a successful artist. Formulating your expectations around that will help determine what you should work on outside of school. For example, most art schools don't have classes surrounding personal finance like contracts, payment rates, health insurance, or filing taxes. So just be sure to have a clear understanding of what art school can and cannot do for you.
Once you have these categories sorted out, take the time to learn about the areas that art school doesn't cover. For instance, if you want to work as a freelancer, knowing what to charge and how to file your taxes is going to be incredibly important. If you have the time and energy, start advocating for your school to include these topics in their curriculum.
Put in the Work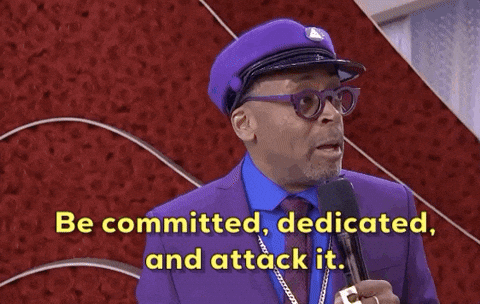 I know that just getting accepted to art school is difficult, but the hardest part will start when you get to school. College is intense and comes with really heavy work loads. It will not benefit you to slack off, skip class, or put in the minimum amount of work. As one of my professors used to say, "There are cheaper ways to 'find yourself', so don't waste your money doing it here." I understand that burnout and poor mental health are often the result of overwork, and I am in no way advocating or glorifying overworking. However, I am advocating for you to get your money's worth out of school. If you're going to fork up thousands for your education, you should get every last cent's worth out of it.
So be prepared to work hard. Many people wrongly assume that art school is easy. It is one of the most difficult paths to take, and it requires unwavering dedication to do well. Knowing this before applying and attending art school will prepare you for what's to come. Be honest with yourself and pick a path based on a workload you can handle in a healthy way. It won't do you or your artistic practice any good to end up burning out. So make a plan that offers balance, restoration, and progress. It is possible to do well and maintain your sanity.
Allow for Adjustments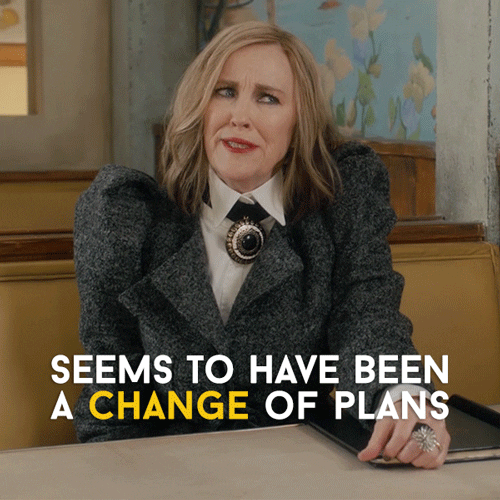 Asking us to determine our entire future at the age of 18 is honestly a horrible idea. Very few people know exactly what they want to do for the rest of their lives at this point in their life. And how would we know?! We've barely experienced anything at that age. That being said, you can make a plan and allow for wiggle room at the same time. Let's say you decide to go into graphic design only to find out you prefer animation after taking a really cool animation class. It's okay to switch your major or focus if you find something you enjoy more.
You can also make a plan that gives you time for experimentation by not declaring a major until after you take a few different classes. This gives you built-in time for trying new things without prematurely dedicating yourself to a field you don't like. Trust me - you don't want to wait to try that painting class in your senior year of college only to discover that's your true passion while you've spent the last four years studying sculpture. Whatever path you choose (declared vs. undeclared), give yourself permission to change your mind. And that goes for those of you who decide art school isn't for you, as well. Life is full of surprises, and we are always allowed to adjust as new information presents itself.
Art school can be a great experience, but it really depends on who you are and what your goals are. I hope going through this list has given you a good place to start when making your decision. Like many other things in life, art school is what you make of it. So make an informed decision and go in with a plan. Your future self will thank you.
Remember, you can subscribe for blog and newsletter updates with the form at the bottom of the page. I post blogs weekly and send newsletters out once a month!
Thanks for reading and happy creating!