Updated: Sep 19, 2021
Every artist has a completely different story. After all, there's no one way to be an artist. And in honor of my upcoming birthday, I wanted to take a moment to share my journey. While it might not be the most exciting tale, there is an important takeaway: no matter how much we plan, life happens anyway. Learning to accept and honor that creates a much more enjoyable experience. With that bit of wisdom, let's get into it.
How It Began
Like pretty much every kid, I loved drawing. My favorite class in elementary school was art, and in my free time at home I brought out my construction paper and crayons. Summers were spent on more intensive projects. Christmas was the time for handmade gifts. If I had time to create something, I did.
But there was one moment in kindergarten that changed everything. I was going through a rough time due to familial divorce, and news of a change in plans ruined my whole day. In a moment of frustration, I grabbed my composition notebook, the red and black crayons, and scribbled as hard as I could. In that moment, I channeled my emotion into a language I didn't even know I understood: art. After that, creating became my go-to processing method for difficult situations.
The Teen Years
While everyone draws as a child, I continued to draw even after leaving elementary school. During middle and early high school, I was really into anime and manga, and I drew a lot of pictures in this style. While this isn't my thing anymore, it was through this style that I learned to use colored pencils. I loved drawing different characters and intricate outfits. While showing a drawing to my parents, I was encouraged to go to art school. At first, I didn't think art school was real. But after a few Google searches, I realized I could in fact study art in college.
After that moment, I started taking my art very seriously. I practiced and studied on my own every free moment I had. As my studies progressed, I shifted towards a more realistic style and signed up for art class in school. My art teacher was an absolute saint and took me under her wing. She saw my potential and desire and helped me hone my skills even more. With her help, I got a portfolio together and was accepted to both schools I applied to.
But life always has a way of messing up our plans, doesn't it? In my senior year, of high school I went through a really awful experience. A long-term relationship ended in a horrible way and my world was rocked to the core. It seems silly when I look back on it now, but it was awful at the time. I decided to change my plans and go to school for microbiology instead. Essentially, I wanted distance from anything that reminded me of this past relationship. And with my grades, I felt confident I could excel in whatever I wanted to study. So off to school I went, with pre-med biology declared as my major.
Off to School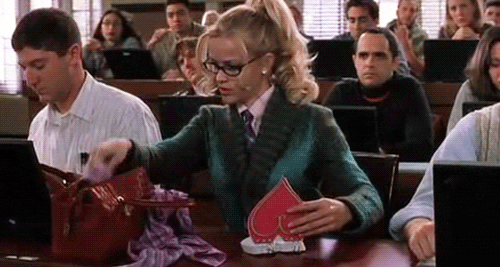 Due to this change, my first semester of college was filled with science classes. And while I truly enjoyed them (except for you, chemistry), I quickly realized this path was not for me. I missed the creativity and freedom that came with art. And the biology major just didn't fit right. So about a month into school, I switched my major back to fine art. The rest of the semester crawled by, as I longed for my art classes to start. After what felt like forever, they finally came around.
The first art class I had was Drawing 101, and, for the first time in months, I felt like myself. The next three years were filled with design, painting, and art history classes. It was paradise for someone who loves art and loves to learn about art. I had some great teachers as well as some who truly awful ones. Along the way, I learned a lot about art, but I learned even more about myself. While one lesson stands above the rest, I truly enjoyed my experience as an art student. I can say without a doubt that no other path would have been right for me.
Now, to be clear, I did not go to art school; I went to school for art. I know it's silly to distinguish the two, but there is a difference. Art school is only a school for the arts; colleges with an art program also offer other fields of study. I took the latter path.
Post Grad
College graduation came around, and so did the dread that often accompanies this milestone. I had no clue what I was going to do next. During school, my studies had been focused on Industrial Design, and I had always planned on entering this field after school. But an environmental course in my senior year changed everything. How could I enter a field that used planned obsolescence so freely? How could I willingly join an industry that was contributing to climate change in a major way? I decided to take some time and figure it out before diving into a field I wasn't quite sure of.
I had also met my husband in college, and I didn't have any desire to move away quite yet. So while he finished his last year of school, I worked at a local pottery studio and cupcake bakery. Unfortunately, it was during this time that I faced the worst thing that plagues us artists: creative burnout. Continuously cranking out art projects for multiple classes for the past four years had left me exhausted. And so, for the first time in forever, I found myself unable to paint.
An artless year passed, and my husband graduated from school. At this point, we were looking for a big change. And so within the span of two weeks, we decided to move halfway across the country, to Colorado. I hadn't ever been that far west, and the change of scenery was very enticing. Plus, he had a great job opportunity waiting for him out here. So we packed up what little we had and made the trip out. I ended up working at a local company and finally got rid of my art block. I started painting every day after work and filled my weekends with art-making.
Where is She Now?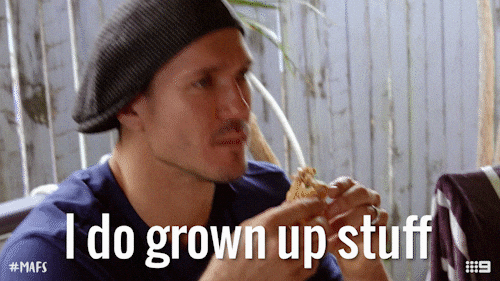 A few years passed and life got a little more complicated. I started experiencing chronic neck pain and frequent migraines from the nature of my work. It started off pretty mild, but eventually it devolved into something much worse. Eventually it got so bad that it actually impacted my artistic practice, and I had to stop painting for almost a year. Nothing was working and my condition continued to get worse. Under the advice of my doctor, I eventually left my job so I could focus on getting better. (When every day ends with a migraine, you'll do anything to make them stop.) It was terrifying to make this leap, but thankfully, with the support of my husband, we've been able to adapt to this change.
So what do I do now? Well, I run my website and blog, I paint and draw almost every day, I volunteer with Art Prof - an online art education organization, I take care of the domestic duties that comes with being an adult, and I spend a lot of time maintaining my physical and mental health. And, thankfully, I did eventually get much better. I still have trouble sitting at my desk for long periods of time, but I'm very thankful that I can step away whenever I need to listen to my body. What's even more exciting is that my days no longer end in migraines and constant pain.
My artwork has also seen major changes since I left my traditional job. I've explored still life, illustration, and semi-abstracted illustrative landscapes - and that was just in 2020. Currently, I'm exploring portraits and abstract work. No matter what I'm making, I'm enjoying the freedom I have to express and experiment with my artwork.
I know everyone's experience is different, but I hope that I've shown that it's possible to adapt and change as a person and an artist. I'm constantly learning new things, but I know one thing for sure: life rarely goes according to plan. And you know what? That's not always such a bad thing.
*Note: Due to my birthday this coming week, there will not be a new blog post next Monday, July 5th. Enjoy the holiday weekend and have a piece of cake for me! I'll see you back here on July 12th.
Remember, you can subscribe for blog and newsletter updates with the form at the bottom of the page. I post blogs weekly and send newsletters out once a month!
Thanks for reading and happy creating!