This blog post might seem unnecessary, but I promise that there's a very important point to be made. Many of us artists dream of becoming or already are working artists. What once was our favorite past time has now become a way for us to make an income. And while that's absolutely fantastic, it's still a good idea to have an activity we do just for fun. I understand that not everyone has the same lifestyle or privilege that allows time for art and another hobby, but I highly encourage branching out if you find you do have the bandwidth.
These days, I see a lot of pressure to turn everything we love into a way to make more money. And I totally get that some people really need their activities to do double duty. But I personally think there's a lot of harm behind this mentality and that monetizing our joys and passions isn't always good. It's healthy and perfectly normal to do something just for fun. If you need more inspiration, just look to the animal kingdom. Even species who spend a lot of time hunting for food make time for fun. So put down your notebook full of hobby-to-business ideas and give yourself some grace. We all need playtime and fun to lead happy, fulfilled lives.
If you're really worried about losing out on art time, please don't fret. Everything we do fuels and inspires our artistic practices. You'd be surprised at just how many different things can lead to artistic inspiration. Plus, taking regular art breaks is a good thing. It keeps us from burning out and lets us create in a sustainable way.
I've done the hard work for you and collected a few different ideas to get you started. This isn't an exhaustive list, but it will get you in the right mindset when picking your next hobby. I personally spend a lot of time cooking and making various fiber crafts. Bonus: these other hobbies give me plenty of inspiration once I get back to the easel.
Fibers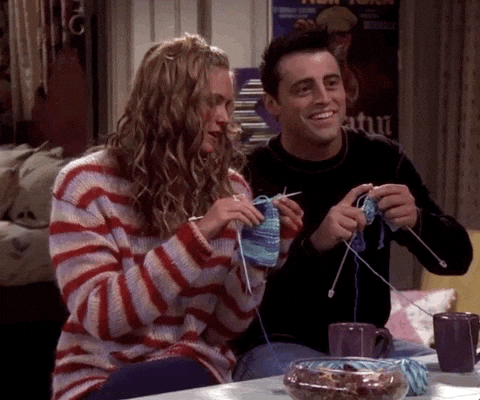 Fiber crafts is such a fun hobby to start up, and, at the end of a project, you're rewarded with something you can use in your home or wardrobe. The fibers category includes many different crafts: knitting, crochet, embroidery, weaving, felting, quilting, and many others. These different crafts are a great way to stay creatively engaged while learning a new skill. You'll still get to use your artistic eye for color, texture, and composition, but it's a much different experience then creating traditional 2D work. I recommend picking a simple project to start out with and following a clear tutorial or pattern. Once you get the hang of it, you can try other types of fiber crafts or dive into more complicated patterns.
Working on a fibers project is a good activity to do while watching TV or relaxing on a lazy weekend afternoon. It's also great for gift giving! I mean, who doesn't love getting a new pair of socks for the holidays? For those of us living with chronic pain, it's an easy activity to keep handy when you don't have the energy or stamina to sit at an easel. So if you haven't ever picked up a pair of knitting needles, now is the time! You'll be glad you did.
Cooking + Baking
Cooking and baking is a wonderful way to relax and unwind. Moreover, it's just fun to try (and eat) new recipes! Get in on the fun and bake along with the Great British Baking Show or snag a new cookbook from your local bookshop. The important thing here is that you feel comfortable and confident in your kitchen. It can be daunting when you're just starting out, but, just like art, once you master the basics, you'll be making soufflé in no time.
I've been cooking for a really long time, and I still enjoy spending the day in the kitchen. When I put on my apron and press "play" on a good spooky podcast, I know I'm in for a great time. I tend to make more complicated and demanding recipes on the weekend, and that space away from my art leaves me recharged and excited to paint come Monday morning. So what are you waiting for? Look up the recipe for your favorite comfort food and get cooking.
Gaming
When was the last time you bought a board game? If it's been a while, you might surprised to see the variety of board games available today! I'm happy to report that Monopoly no longer monopolizes the gaming aisle. There are some truly amazing games coming out these days from deck building games to cooperative strategy games to story-telling games.
Sitting down to play a game is a good way to bond with your loved ones while getting your fun quota for the day. It's also good to put the screens away and focus on what's in front of you. I love teaching friends and family how to play my favorite games. It lets me turn off my art-thinking brain and just enjoy myself. If you're unsure of where to start, head to your local game store and see what they recommend based off your preferred playing style. My husband and I have done that several times, and we always have a good time.
Hiking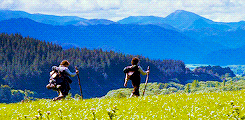 If you need more space between you and your art, then hiking might be the perfect hobby for you! Spending time outdoors is an amazing way to unwind from a busy week and step away from our noisy world. You can join a local hiking group and meet some new friends or go it alone. It doesn't matter either way; the purpose is simply to get outside and have a good time.
There are loads of trails from beginner to expert. I definitely recommend starting out easy. Hiking might not seem difficult, but it can be really challenging depending on the trail. Make sure you read about the trail you want to hike and let a friend know where you're going. But other than that, all you have to do is step out your front door. After that, there's no knowing where you'll be swept off to. Happy trails!
Start a Garden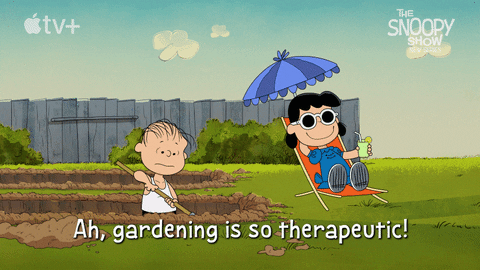 Gardening is such a great way to reconnect with the earth and the environment around us. And you don't need as much space as you might think! All you need is the willingness to try something new and some patience. Growing and supporting life in a garden is such a magical thing, and it's such an inspiring place for artists to be. Bonus: by maintaining your own garden, you'll always have a calming place to retreat to.
Just like the other hobbies listed above, you'll need to learn a few basics to get started. But it's not as difficult as you might think. If you really need guidance, head to your local garden center or nursery and talk to someone about beginner-friendly plants. If you have pets and plan on having indoor plants, be sure to research which plants are pet safe before bringing anything home. This is also a great time to learn to grow some of your own food! The beauty of a garden is that you get to make it just the way you like it. And that's where the fun comes in.
I really hope this list gave you a few ideas for your next hobby! Whatever you choose, have fun with it. This is all about doing something purely for the enjoyment of it. And I think we could all use a little more joy in our lives.
Remember, you can subscribe for blog and newsletter updates with the form at the bottom of the page. I post blogs weekly and send newsletters out once a month!
Thanks for reading and happy creating!